See it, Snap it, Love it: Peace & Quiet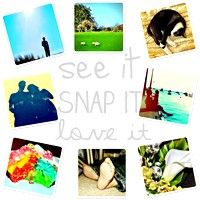 In a house where naps are considered a luxury, peace and quiet during the day can be hard to come by. So I was pretty stumped by this week's theme.
But then I remembered that there is always one point during the day when I can at least guarantee myself 5 minutes to sit down and have a cup of tea: snack time!
This photo was hastily grabbed whilst snacks were being demolished and Peter Pan had their attention.
For more See it, Snap it, Love it see the linky at Dear Beautiful Boy.