Monday Me #7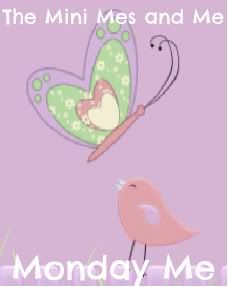 As always I'm taking part in 'Monday Me', a linky hosted at the Mini Mes and Me, do follow the link if you want to find out more and if you can link up!
Here's what I got up to this week:
During the week we've just ticked along really, nothing to report. We watched a few films, had a date night one evening and managed to explode a bottle of cava in the freezer!
This weekend though, the kids went to stay with their Nana and Grandad so on Friday I drove the kids up to Liverpool and dropped them off, and then I drove back to my parents house to watch the *you know what* Opening Ceremony. I don't often spend time with my parents and my sister just on my own so it was really nice to be able to do that. Plus listening to my dad's personal commentary of the ceremony was very entertaining.
I've heard a mixed bag of reviews but I thought it was fantastic. Firstly, anything with Kenneth Branagh in it is a winner in my book as I just think he's fab (yes, I quite possibly have a small crush on him!)
Secondly I was so impressed it was The-Actual-Queen in the Bond clip – I did not see that one coming! And of course, Mr Bean was in it, and what's better than that?!?
But seriously, I thought it was done in such a clever way and was unlike any other ceremony I've seen before. We have a lot to be proud of in this country!! I can only imagine how amazing it must have been for the people lucky enough to have been there.
I stayed over at my parents house as my Other Half was on a work night out and it was so nice not to be woken up by a toddlers elbow in my face or a wet dummy being poked into my eye. I still got up at 7.30am but it was very relaxing to be able to get ready, have my breakfast and a cup of tea and watch a bit of the *you know what* before setting off for home all in relative peace and quiet, bliss!
On Saturday we were helping some friends move to a new part of the country so I drove 4hrs to help them unpack and settle in before coming home again (and stopping off at Asda for nappies and wipes…as you do!)
Sunday was a day for me and my Other Half though. We had planned on having a lie in but I think it's a sign of being a parent that we were both still awake at 7.30am!
So, seeing as we were up we went for an 'all you can eat' breakfast (yum!) before setting off to fetch the kids.
En route we stopped off at Ikea and actually managed to look at things properly which was a novelty! Usually we'd be chasing Meg and trying to stop her jumping on all the beds or trying to catch her before she crawled off under the dining tables or some such shenanigans (I kind of see her point, it does look like a giant playhouse) but it was nice to just wander and browse and talk about how we're going to do the playroom and the spare room and so on. Not to mention the 20 minute conversation we had about whether to buy towels – honestly, we do know how to lead an exciting life!
Once we'd picked the kids up and come home we had a lazy evening watching the start of the Lord of the Rings trilogy. I admit, in this area I am something of a geek, and my Other Half has never watched the extended versions which I can't quite believe. So over the next couple of weeks I'm going to be inflicting them on him watching them with him.
So that's my Monday Me. Child-free and mostly spent sitting in the car driving to various parts of the country but actually quite relaxing when it comes down to it. Although, I can't believe it's Monday again. Must be a sign I need a holiday!