Monday Me #8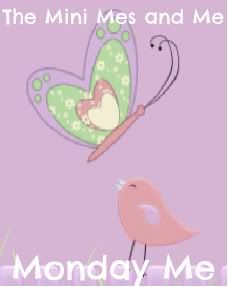 This is my post for Monday Me. For more link ups see The Mini Mes and Me
Day to Myself
This week I had a WHOLE afternoon to myself…a whole afternoon!! Who wouldn't love that?
I was meant to be getting my hair done (again) but as my hairdresser appears to have gone AWOL my Other Half agreed we could put the kids in nursery and I could spend the afternoon at home mulching instead. Which was total bliss as I made sure it was an afternoon full of indulgence…in other words, I did nothing at all!
What I did do was spend the whole afternoon watching Gossip Girl (who doesn't love a bit of over-acted, I love my life/I hate my life American teenage drama?!?) and enjoying a delicious cream tea.
Before picking the kids up from nursery I popped into the supermarket to pick up a few essentials which, naturally included a bottle of cava.
Before ending my relaxing day with a date night at home with my Other Half where we enjoyed a lovely meal and said cava whilst watching some more Lord of the Rings (two down, one to go!) I'm not going to lie, we had Thai Chicken En Croute and it was spicy spicy spicy! I don't get on with hot food at all but my Other Half had persuaded me it wouldn't be that bad. I ate about half before abandoning in favour of a glass of milk and some more cava.
Cinema Trip
On Friday we went to the cinema to watch Batman: Dark Knight Rising. We were given two different cinema vouchers at Christmas and so far haven't managed to use either so when Batman came out I decided to surprise my Other Half with going to see it.
I've seen a mix of reviews about it but I thought it was one of the best films I've seen in a long time. Even if I did comment that I thought the sound was too loud. It wasn't my finest cinema moment!