Book Love: Set in Stone by Catherine Dunne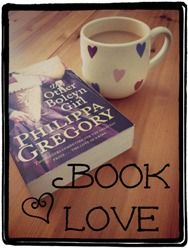 Set in Stone by Catherine Dunne
Every family has its secrets. Most are best left alone.

I found it quite hard to get into this book. It doesn't help that I am about as useful as a newspaper in the rain when it comes to reading thrillers and I got in a bit of a tizz about what the 'secret' would be. The book is quite dark and unsettling and I needed to know the outcome of the story so I skim-read the last few pages.

Catherine Dunne is very adept at storytelling, it's so easy to read and fast paced, every time I pick up the book I am completely transported into the world she has created for her main character Lynda. I think perhaps that's what makes it more difficult as I find myself listening out for noises in the house when I'm reading it!

But I am so glad I read to the end of the book. Even though I'd check the ending to make sure all the characters were still intact I had missed the big twist in the plot which completely made the story worthwhile!

I love books where the author makes you identify with the main character and I was willing it to all come good in the end for Lynda (I won't spoil it for anyone wanting to read it by saying what does happen!)

I would definitely recommend this book. Catherine Dunne has taken an ordinary family and demonstrated what can happen when extraordinary events occur and it's interesting to follow their personal character developments.

My only criticism is that I found it a shame there was no real conclusion. If the only purpose of the story was to follow the character development of Lynda and her husband then I think this is achieved but there are several questions which are never answered particularly relating to Lynda's son Ciaran and my overwhelming need for justice to be served isn't satisfied with the bad guy just disappearing off into the sunset!
And carrying on from last week, if you want to join in with my Book Love linky feel free to nab the badge and link up below.
Currently Reading: The Venetian Contract by Marina Fiorato