Book Love: The Venetian Contract by Marina Fiorato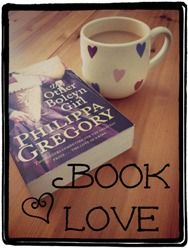 I've been quiet on the blog this week as I've not been able to tear myself away from the trilogy I'm currently reading. I must be the last person to start reading them but they were worth it!

But as you'll probably see I've changed the name of my posts to Book Love Friday as I would love this to become about a group of people who love to read sharing their recommendations. Not just me giving you my opinions on books!

The Venetian Contract by Marina Fiorato
What secrets lie at the heart of Venice



I can't start this review without saying anything other than I LOVED this book. It's the story of a young Turkish female doctor called Feyra who risks her life to take a message to Venice during the plague. Her story is intertwined with the stories of Venetian Dr Annibale Cason and architect Andrea Palladio.

The story is expertly written with fascinating descriptions of the local architecture, I felt like it was just enough that I was able to picture exactly what the buildings looked like without being overdone and reading like a textbook. It definitely left me with a longing to visit Venice and Istanbul (then Constantinople) just to see the buildings and experience the sights and smells depicted throughout the story.

The book was easy to read and I felt it kept a good pace, I read it in under a week which usually means I'm hooked! The characters were well written and Fiorato kept me guessing until the very end whether love would blossom between Feyra and Dr Cason and even what the outcome of the story would be! There's a mixture of fact and fiction within the story too which always lends itself well to someone who enjoys their history!

There were a few darker moments which were appropriate to the story and I particularly found it interesting to read about the conflicts between the Turkish and the Italians at the time.

As you can probably tell, I can't think of anything to criticise in this book. I read a lot of historical fiction based in Medieval England so it was nice to read some set in Europe and experience a different perspective. If you're a fan of historical fiction then I would definitely recommend this book.
As always, if you want to link up with a review of a book you've written please do so below and feel free to take the badge and share the Book Love! Also, feel free to just leave a comment with any book recommendations. I find recommendations are the best way to find new authors!
Currently Reading: The Hunger Games Trilogy by Suzanne Collins