Book Love: The Hunger Games by Suzanne Collins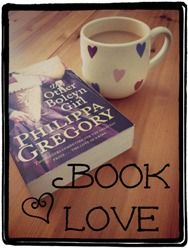 The Hunger Games by Suzanne Collins

I haven't quite finished reading the third book in this series but I thought I'd just review the first one this week and I'll review books two and three next week when I'll hopefully have finished.
If you haven't yet heard of 'The Hunger Games' they are a trilogy about 16 year old Katniss Everdeen who lives in Panem (what we now know as North America). At the centre of Panem is the Capitol and there are 12 further Districts each devoted to a different industry or skill surrounding it. There was once a District 13 but this was destroyed by the Capitol in an uprising. It was this rebellion that led to the creation of the Hunger Games, a live TV show where 1 boy and 1 girl from each District are forced to appear and fight to the death.
Katniss is the heroine of the trilogy and all three books follow her journey.
I won't go much more into the plot than that otherwise I feel it would be spoiling the story. These books are marketed as teen fiction but I think their appeal runs much wider than that. Both myself and my Other Half have read them and I would recommend them to both adults and teenagers. I think Suzanne Collins has written a fantastically fast paced, intricate story which is quite difficult to tear yourself away from!
I have found myself getting incredibly frustrated at points with the 'will they won't they' love story between Katniss and Peeta (the boy chosen to represent District 12), I think this is brilliantly interwoven into the main thread of the story. It's not really essential that they do get together but somehow it's what you really want to happen. Or what I want at least, I'm more of a sucker for happy endings than I think. It's a slow developing storyline but it was the one that kept me gripped and turning the pages. (NB: Also one I felt the film did NO favours. I give their interpretation a big *thumbs down*)
There is also absolutely no way this story is predictable. I didn't see any of the major curveballs coming and would just be comfortably getting into the story when something huge would happen that would shift the entire course of the book. Suzanne Collins really does manage to keep you guessing until the very end. Even now on the third book I have no clue what is going to happen in the final part.
I could go on and on about how well this is written but I just recommend you pick it up yourself and give it a go. You will know within the first few pages whether you're likely to be hooked or not. I can't think of a single place in the story where it's felt sluggish or slow moving. Basically READ IT!
Currently Reading:
Mockingjay (The Hunger Games Trilogy)
by Suzanne Collins