Book Love: Tideline by Penny Hancock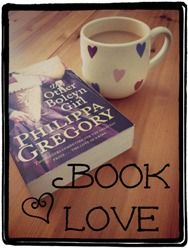 The Hunger Games Trilogy by Suzanne Collins



I said last week that I was going to review the last two books in the trilogy but I really haven't much to add other than, if you haven't read them – do!

If you want to read my earlier review, you can do so here.

I thought instead I would review the book I've just finished.

Tideline by Penny Hancock
He chose to come to the River House. She chose to keep him there. Forever…


I'm not usually a fan of thrillers so I was a bit wary when I first started Tideline but from the first page I was hooked. The story is centered around Sonia, a voice coach who teaches from her home River House which is situated near the Thames. She opens the door one day to 15 year old Jez, who has come to collect an album Sonia's husband Greg offered to lend him. Sonia invites him in and asks him to stay for a drink. During that time Sonia is overwhelmed with a desire to keep Jez in the River House in order to 'protect' him.

You meet various characters in the book and some of the chapters are written in a third person narrative from Jez's aunt, and Sonia's friend, Helen's point of view. I can see why Penny Hancock has done this, to help with the flesh of the story but the chapters were few and far between and at times I felt a bit unnecessary.

The book starts the minute Sonia opens the door to Jez which I found difficult to begin with. I wanted more of an introduction to the characters but instead Penny Hancock just begins with the meaty story and doesn't let up until the end. The reasons behind Sonia's decision to kidnap Jez are unraveled and revealed slowly throughout the telling of the story.

What is so interesting about this is that it's not often you read a book from a captors point of view. Penny Hancock has created a very troubled woman in Sonia but one you almost start to feel sorry for. It was an interesting perspective to read from.

The premise of the book is quite unsettling and at times I found I had to try and read it from a more removed mindset as it is incredibly dark but I honestly couldn't put it down. There is a twist right at the end which I didn't see coming at all and definitely made it worth finishing.

I also enjoyed how Penny Hancock tied everything in with Sonia's obsession with the River Thames. If you don't like overly descriptive books then this is probably a big turn off but she often relates things back to the way the river works and a lot of Sonia's thoughts and emotions are intertwined with descriptions of the Thames. I thought it was clever.

My Other Half read this book and didn't enjoy it. He felt that there was too much 'emotional reasoning' and felt quite unsympathetic and angry towards Sonia. I can understand his comments but I thought that this was part of the genius in the telling of the story as you see Sonia as a real person, with real issues and in some ways you can begin to empathise and identify with her despite the awful things she does.

If you enjoy thrillers then I think this is definitely a book worth reading. If you don't like books which have an unsettling negative element to them then I would give it a miss!
If you want to join in with my Book Love linky, please do. Feel free to take the badge too 🙂
<a href="http://catchasinglethought.blogspot.co.uk/2012/11/book-love-friday-16-november-2012.html"target="_blank"><img src="http://i689.photobucket.com/albums/vv256/jmcglynn06/BookLoveBadge_zps0be0c0b8.jpg"border="0″alt="BOOKLOVEBADGE"></a>
Currently Reading:
The Adulteress
by Noelle Harrison