Book Love: The Bellini Card by Jason Goodwin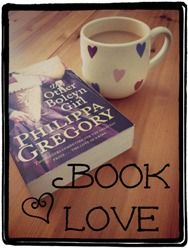 Not only have I been slow blogging, I've also been slow reading so haven't managed to finish half the books I wanted to by this time of year!

The Bellini Card by Jason Goodwin



This was a book sent to me from Trip Fiction and I was really looking forward to it. Last year I read a fantastic book set in Venice and it convinced me to add the city onto my list of places I'd love to visit. I was hoping for the same from this story.

The Bellini Card is the third in a series from Jason Goodwin about an Ottoman detective called Yashim. I haven't read the other books in this series and so was reading this from a standalone point of view.

Yashim is called in by the Sultan and commissioned to find a missing painting of The Conqueror by famous artist Bellini. Finding himself in a quandry and unable to visit Venice, he sends his friend, the Polish ambassador Palewski to do the hunting. Palewski gets into all the 'usual' scrapes and binds and is rescued in the end by Yashim who effortlessly pulls all the pieces of the puzzle together and solves the mystery.

I thought Jason Goodwin's writing was very good, but this doesn't work as a standalone book. Goodwin references events from other books with no explanation other than a footnote to 'see the Snake Stone (book 2)' etc. This means he gives no background information about his characters. You don't learn what makes Yashim tick, why he does the things he does or why Palewski is in the predicament he is in Istanbul, for example. Goodwin is relying heavily on the fact that you will have picked up his previous books and read them within a short amount of time in order to retain the information.

This made the story feel incredibly slow for me and I found it difficult to engage with the characters.

That aside, I think the mystery and intrigue was good and I enjoyed the descriptions of Istanbul and Venice. I think both cities have wonderful history and I only wish Goodwin could have gone into even more detail although that wasn't the purpose of the story!

I think if you started this series from the beginning, it would be an enjoyable read. Jason Goodwin is a good writer, with an obvious interest in the time period and that shows through in the little bits of fact he slips in every now and then.