Book Love: Stuck by Oliver Jeffers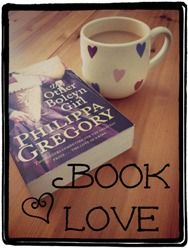 As parents, we have the grand job of reading a multitude of bedtime stories throughout the lives of our children. Let's face it, after you've read the same story for the fiftieth time, it can be hard to keep the excitement and enthusiasm in your voice.

We picked up a book from the library yesterday that, judging by it's front cover, looked a bit beyond Meg and Eli but I went with it as Meg's choice. She chose it for Daddy to read at bedtime in the evening and I could hear giggles coming from children and adult alike so I was quite curious about it.

When she chose it again tonight, I was intrigued!

Stuck by Oliver Jeffers



The story is about Floyd, a young lad whose trouble begins when his kite gets stuck in a tree. He throws his favourite shoe up to try and knock the kite from the tree and would you believe, that gets stuck too…then follows a variety of random items he throws in an attempt to retrieve his kite, including a cat, a kitchen sink, a milkman and an orang-utan!

I loved the style of the writing in the book and that there are bits crossed out where it looks like the writer isn't sure of the spelling, as though the story is being told by Floyd after the event.

The thing we liked most about this story though is it's originality. Both myself and my Other Half were actually laughing out loud at Floyd's predicament and the things he picks to throw into the tree. As a children's bedtime story we found it a breath of fresh air.

Meg and Eli loved the silliness of it and were exclaiming with glee every time we turned the page and revealed the next thing Floyd decided to deposit in the tree.

Of course, like every good story, it has a happy ending and Floyd is eventually reunited with his kite. I will leave it a mystery as to what happens to everything (and everyone) else who end up in the tree!

If you're looking for a new and inventive bedtime story then I would really recommend Stuck. I will definitely be purchasing this once we've returned the library copy we have as I can see it featuring on our stories list for some time.