Book Love: Labyrinth by Kate Mosse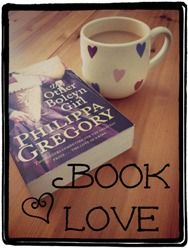 Labyrinth by Kate Mosse
Three Secrets. Two Women. One Grail



I don't often find a book that I don't enjoy reading but I was hesitant when I started this a week before my holiday. Firstly, the size of it and secondly, the front cover made it look like it was going to be a really complex read. Before I even tell you the plot, I will reveal that I finished reading it in 4 days. That's how hooked I got!!

The story starts with Dr Alice Tanner discovering two skeletons hidden in a cave whilst helping out on an archaeological dig in the South of France. In the cave she is overawed with a sense of unease, which she can't quite put her finger on. Her discovery kickstarts a series of events which result in a hidden secret being revealed.

We follow Alice's story told in the present time and another story, which took place 800 years before, that of Alais. Alais' story takes place during the beginning of the civil war, at a time when Northern France invaded the region of Languedoc, hellbent on removing all 'heretics'. Alais is entrusted with the protection of a book, and although she doesn't understand the true secret the book contains, she knows she must protect it at all costs.

In the present day story, Alice mostly bumbles along from one thing to the next without ever really seeming to get a hang of what is going on. I did feel that the modern story was the weakest element of the book and it does take some rather far fetched leaps, for example, Alice randomly bumps into a man she met once during her university days whilst wandering around Chartres, who she then falls madly in love with despite only meeting once. I accepted these occurrences on the strength of Alais' story but I do think it could have been better. I got the feeling that we were meant to believe that Alice was Alais reborn and so couldn't help her feelings for Will, as he was Guilhem (Alais' husband) reborn and so on and so on.

That said I really like 'mystery of the holy grail' type books and overall this didn't disappoint. I know this book has taken some flack (a quick scan on Amazon didn't reveal the best reviews) but personally I really enjoyed it.

I think you have to read beyond the fact that Kate Mosse randomly uses Occitan words (she explains this at the beginning of the book) and that her modern day story requires some forgiveness to the true heart of the story. For me, that was the story of Alais and Guilhem. I'm either going soft, or Kate Mosse sold it well but at the very end of the book I was in tears over their 'almost but not quite' love story.

Her descriptions of Carcasonne made me desperate to visit (it's a shame that on our recent holiday we were 4 hours away otherwise I would have been there in a flash) and I really enjoyed the way she described Alais' environment, I could certainly picture myself standing next to her, experiencing the sights and smells of the places she visited.

Some of the story was predictable but I don't think that takes away from the quality of the writing. I do think she could have expanded further on what exactly the 'grail' was but to be honest, we've all got imaginations and I didn't feel the need to know each and every detail. I didn't feel any great sense of loss that it remained a mystery even at the end of the book.

I have bought another one of Kate Mosse's books 'Sepulchre' based on my enjoyment of this one and I hope it delivers the same effortless reading as 'Labyrinth' – I devoured each word and couldn't put it down once I'd got into the story. That, to me, is the sign of a good book!

I hope you're all enjoying a good book at the moment. I love recommendations so please do leave me a comment letting me know what you're reading and what you'd suggest as a good book!