Book Love: The Pact by Jodi Picoult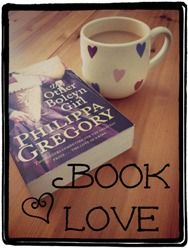 The Pact by Jodi Picoult
Can we really know our children?



I've had a long spell of not reading Jodi Picoult books as I found the last one I read, Mercy, a bit too close to the bone but when I was deciding on some books to take away on holiday, I decided I quite fancied giving her writing a go again. Since then I've read 4 more of her books so I'm really glad I decided to!

The Pact is about Emily and Chris. Two teenagers, born six months apart, and living next door to each other. Emily and Chris grow up together and their families are inseparable. It is entirely expected that Emily and Chris will end up together, and so their families are nothing short of ecstatic when the inevitable happens.

Then, at the age of 17, Emily dies from a gunshot wound to the head. Chris is the only witness to the accident and claims it is part of a suicide pact gone wrong. But, when Chris is arrested on suspicion of murder…everything begins to break apart.

The story is told in the past, predominantly the events leading up to the accident, and the present, with Chris in prison and awaiting trial.

I thought this was a fantastic book. I couldn't put it down once I'd started and I loved that it really did make me consider the question "how well do we know our children?" – throughout the book, both sets of parents claim to have known their children inside and out, with neither set really knowing them at all. It's quite scary as well that from quite a young age (in the book) the children are already developing secrets. As a parent I find that terrifying!!

As with most Jodi Picoult books, or at least the ones I have read, I got a strong feeling that all would be well in the end. I have yet to read one where the person on trial fails to get liberated, but the stories are written so well that it really doesn't matter. You are reading because you enjoy the pace, not because you want the person to go to prison in the end.

I thought the book flowed well, and that one character aside, I could relate to everyone in the story.

I struggled with the character of Melanie, Emily's mother. Before Emily's death, she is written as a quiet, reserved character, well-liked within the community. Following Emily's death she becomes increasingly bitter and vindictive and I just couldn't visualise such a change. Yes, she had experienced incredible tragedy, but it so sharp a character change that I couldn't even bring myself to feel sympathy for her. The same can't be said of the other characters, especially Gus, Chris' mother, who I really empathised with.

I also found it frustrating that the book ended with nobody ever finding out the reason behind Emily's death (my need for a happy ending as usual!!) and it has to simply be put down to tragedy. There were so many ways Jodi Picoult could have written in at least one character making the discovery but, alas, she didn't. I don't feel that this takes away from the overall quality of the story however, this is just my personal preference.

If you have read any of Jodi Picoult's work before, then I would really recommend this. If you like books which challenge your way of thinking, then I would give this a try as well.

I really enjoyed it.