Book Love: The Shoemaker's Wife by Adriana Trigiani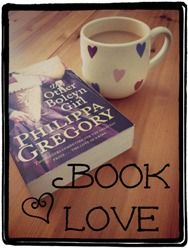 The Shoemaker's Wife by Adriana Trigiani
Set in the twentieth century, the Shoemaker's Wife tells the story of Ciro and Enza and is set initially in the Italian Alps.
On the death of his father, Ciro's mother is unable to look after him and his brother Eduardo and leaves them in the care of a local convent.
Enza is a young girl in a large but poor family, working hard alongside her father to help keep the family afloat.
One day, under very tragic circumstances, Enza and Ciro meet. They instantly have a connection and fall in love but fate is against them and almost immediately afterwards Ciro is forced to leave the mountain village in Italy for a new life in America. Shortly afterwards Enza also leaves for the 'American dream' and from that point Ciro and Enza's paths will continually cross, and they will continue to be thwarted in their relationship.
This was my first Adriana Trigiani novel and I thought it was good. At times I found the writing a bit waffley, she certainly went out of her way to be descriptive of the areas which did feel a bit like overkill in places.
Alongside this, there were parts of the plot that I thought could have been expanded on further. For example, Ciro goes off to fight in World War 1 and we only read a couple of paragraphs of his experience and yet the repercussions of his time there affect him for the rest of his life. We don't hear much about that though which I think was a missed opportunity and a shame.
Adriana Trigiani tried to cram a lot into the book, and unfortunately this has meant that some areas don't get as much of a look in as they perhaps could have.
That said, I loved the way she has written the characters and was absolutely rooting for Enza and Ciro all the way through. Even up to the very last minute, it wasn't clear whether they would ever find each other again. I found it very difficult to put down as I wanted to know what happened in the end, and I had to fight the urge to flick to the back page to see if it was a happy ending! I won't say anything on whether it was or not, just have the tissues ready!!
This book is described as an 'historical epic of love and family, war and loss, risk and destiny' and I do agree for the most part that it fulfils this.