Book Love: Wife In The North by Judith O'Reilly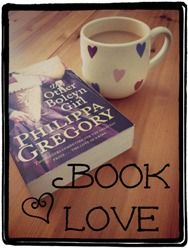 Wife In The North by Judith O'Reilly
350 miles from home, three young children and one very absent husband



I won this book in a blog competition and it has been sitting on my bedside cabinet for quite a while now. I always look at it and think 'another time' but, after losing my reading mojo over the summer I thought I'd get back into the swing of reading with a lighthearted book and this fit the bill perfectly.

I honestly don't think I've laughed out loud so many times at any other book I've read, ever. I could identify so much with what was written and I really have to hope some of it was embellished otherwise I really feel for Judith O'Reilly!

It's about Judith and her family, who move, at the desire of her husband, from their home in London to Northumberland. Judith, naturally I think, struggles to adjust and wants nothing more than to go back to London. It's an entirely true story and is based around her blog Wife in the North which I have added to my must reads list. It is such a blatantly honest account of how she feels and how she deals with the move that I think you instantly warm to Judith.

I won't give any more of the plot away as I think it's best when you don't know what to expect but I would really recommend it, especially for any mummies out there.

5 stars from me!

Hope you are all enjoying your current reads as much as I enjoyed this book!