Book Love: The Pirate's Daughter by Margaret Cezair-Thompson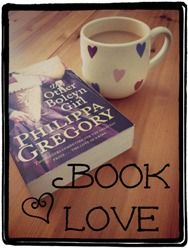 I'm a day late posting this review because I've had a busy week, so I apologise to anyone who was waiting with bated breath for the next book review (anyone!?!)

The Pirate's Daughter by Margaret Cezair-Thompson
1946, Hollywood comes to Jamaica, bringing adventure and glamour.



This was another one of my charity shop bargains – I must visit charity shops at least once a week to pick up some books now! I will admit that I was taken in by the cover and the title, it sounded like it was right up my street. My risk paid off as I adored this book.

Beginning in 1946, this is the story of a young girl called Ida who lives in Jamaica when Errol Flynn lands in his yacht. Flynn decides to make his home in Jamaica and Ida decides to make Errol Flynn her husband! Ida does succeed in entering into a relationship with Flynn and from their long-lasting fling, Ida gives birth to a daughter she calls May.

Further circumstances result in Ida having to leave May in Jamaica whilst she travels to America to find work and we pick up May's story when Ida returns, (as the wife of a wealthy baron!)

We then follow May's story as she tries to find her place in a changing Jamaica and to accept who her father is, though she only meets him once.

I thought that Cezair-Thompson had a fantastic way of writing, she made it very easy to empathise with all of her main characters and to really understand the way they were thinking and feeling, even Errol Flynn. I was so curious about the 'real' story of Flynn that I looked him up after finishing the book.

It's clear that Cezair-Thompson has lots of local knowledge and her descriptions of the local land were just right in conjuring up white sandy beaches and crystal blue waters etc, she also managed to fit in lots of information about the changing political situation in Jamaica at the time without making it boring and irrelevant.

The story did seem to drag a little in the middle and jumped about a bit, but I stuck with it and I thought it picked up again at the end to end in a really interesting way. I found myself sympathising with some of the characters I had previously disliked and I think this is down to Cezair-Thompson's way of writing, it really draws you in.

This is not an era I've ever really read about before but I will certainly be on the lookout for other stories of Hollywood, I found it particularly fascinating the way they carried on and behaved, I'm not sure how much of it was factual but it is definitely interesting!

I thoroughly enjoyed this book. I even found her local dialect writing easy to follow. I have read another book set in Jamaica with the dialect written in and I found it very difficult to follow but this was not the case.

It definitely gets 4 stars from me!