Book Love: The Distant Hours by Kate Morton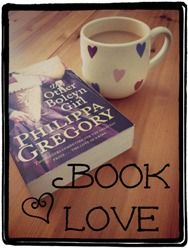 Regular visitors to the blog will know that I used to run a monthly linky called 'Book Love', inviting other bookworms to come and link up their recent reviews. I stopped doing it for a while when I needed to take a break from my blog but I am hoping to reinvent it this year. It's one of my blog aims as I know that many people sign up to read 'X' number of books each yet.

I have done mine through Goodreads and have committed to 50 books. I have no idea whether I will make that target but I certainly have that many lounging in my 'to read' basket at home not to mention the masses downloaded onto my Kindle.

But back to my most recent read. I picked this up in a charity shop before Christmas and started it then, but with the move happening and the other chaos which descends at the festive season; it took me a while to really get into it.

The Distant Hours by Kate Morton
It started with a letter…



I am new to the world of Kate Morton, having seen her books before but never really considered them as the type I would be interested to read. I'm glad I picked this one up though as it was the impetus I needed to realise she is a great writer, and I have since read another one of her books, 'The House at Riverton'

It is written in a dual time-frame style, covering an event which happened in 1941 and the rediscovering of old forgotten secrets 50 years later, in 1991.

Three sisters reside in Milderhurst Castle; twins Percy and Saffy and their younger half-sister, Juniper. During the war a young girl is evacuated out to the castle, Meredith and she becomes intrinsic to a tragedy which the sisters will never quite get over.

Fifty years later, Meredith's daughter Edie finds herself at Milderhurst Castle in an effort to discover her mother's past. Meredith and Edie have a very fractured relationship and over the years Edie has felt like her mother is hiding large parts of who she is. When Edie's aunt gives her a box of letters Meredith wrote when she was younger, it pushes her into visiting Milderhurst Castle.

Of course, her visit becomes about much more than just her mother and Edie also sets in motion events which will unravel some of the secrets the sisters have kept buried for those many many years. Although the sisters are now incredibly old, they are all still alive and living together at the Castle, seemingly none of them ever left with the older two having to nurse Juniper who was left mad after she was abandoned by her fiancée in the early 1940's.

It was an incredibly moving and haunting story, although sometimes a bit long-winded and with a certain predisposition to describing the stormy weather which seemed to constantly surround the Castle and the area. The main theme I think was the lengths that people will go to, in order to protect the ones that they love and I think she brought this out well overall.

Having read another one of Kate Morton's books, I think this one lacks the precision of her other but I still thought it was incredibly enjoyable and once I was hooked into the story I couldn't put it down. I certainly didn't guess the twist at the end, and what really happened to Juniper's fiancée on that fateful night.

I felt that Morton could probably have elaborated more on some of the characters; in particular Saffy seems to be sidelined a lot of the time although she is by far one of the more likeable characters in the book and Edie's mother, Meredith also only gets a bit part although her contribution to the secrets of the family's past is actually hinted at being more than we ever really discover.

If you like books which are based around the secrecy of the aristocratic classes, based in an old dilapidated castle and throwbacks to an era which no longer exists then this would definitely be a book I'd recommend.

If you have written a review for any book recently, whatever kind of book and you want to join in with the linky then please do. If you do link up, it would also be great if you could visit any of the other blogs who join in and share some comment love.

The linky will be open for a month but you can link up as many times as you like within that, if you happen to be a really quick reader!