Book Love: February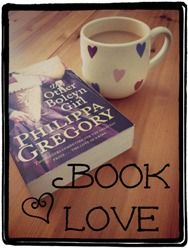 I'm cheating a little bit by starting February's linky whilst it is still January but I'm reasoning that February is a shorter month anyway and the timings of today being the 31st January…yada yada yada. You get the idea!!

As usual, the idea of the linky is to share recent reviews (adult or children's books) and to give some comment love to other people who have linked up. Book reviews tend to get skipped over as they aren't for everyone and aren't usually publicised as much but I think it's always nice to know that someone has taken the time to read what you have written.

Additionally, you might discover a book you want to read, a new author, or even a new blog!

The linky is open for the entire month so if you are a read-a-holic, you are welcome to come and link up numerous times, or just the once, whatever suits.

Thank you to those who faithfully link up with me each month. I'm hoping to see the linky grow this year so please spread the word to other bloggers who also write book reviews 🙂

If you want to grab my badge the code is under What I'm Reading over there >>>>>> (and up a bit)

Happy reading everyone!