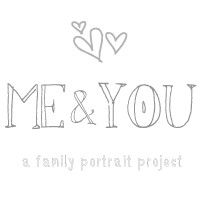 As February is the month of lurve, we decided to try something a bit cutesy for our photos this month. It's our first time messing around with our camera in this way and although I'm nervous about showing off the pictures, we had such a laugh shooting all these photos.
We must have taken at least 100 shots and have some great fails which will NEVER reach the light of day!
It's amazing to know that even after seven years of marriage we can still laugh together like overexcitable teenagers.
This month the stress of moving, of trying to do everything and be everyone to everyone has finally caught up with me and I've felt as though I'm being crushed under the pressure. My freelance work has really taken off this year and it's taking some time to adjust to the differences needed in our routines. My Other Half has been amazing and really stepped up to help me; getting up early with the kids, taking on the lion's share of the housework, allowing me to just have some time to myself. I know how lucky I am to have met someone who will fight for me in such a way. Who will allow me to have these moments of admitting I am struggling and who, without judgement, will make me laugh, lighten my load, believe in me. Who will spend several hours taking really silly pictures with me.
We don't really 'do' Valentine's Day so this is our way of celebrating how much we mean to each other.
Probably need to work on my smile though…