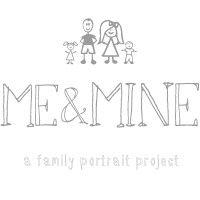 I'm just going to have to say it; I can't believe that it is the end of March already. Where on earth is the time flying away to?

This month we have loved:

* Discovering a beach which is closer to us than the ones we have been visiting previously and full of fun places to explore
* Listening to Meg read a bedtime story every night to Eli
* Watching Turbo (we love us some racing snails!)
* Getting a new addition in the form of Brody the Rescue Dog
* The weather finally getting warmer, now we can put our trampoline up!

We had a photo all lined up for this month's project, one of us down at the beach and although it was the better photo I've actually gone with one which was taken just yesterday, on Mother's Day. I picked it because the weather was simply gorgeous and it's a reminder that I got to spend the day doing one of my all-time favourite things; walking through the countryside with my beautiful family.

We went to explore the Ribble Estuary which is literally around the corner from our home, and although we got held up with some bug hunting, and my Other Half having to rescue our bug catcher from down a rabbit hole (literally…) it was a really lovely day and one which I absolutely loved.
We also had to take a second shot, a silly faces one. Apparently, the kids will smile perfectly for a photo if they know that you will also take one in which they can pull their silliest face!

I'll let you decide which you think is better!

This project is a monthly link up with some amazing bloggers, head over to Dear Beautiful's blog to see more.