Book Love: The Litigators by John Grisham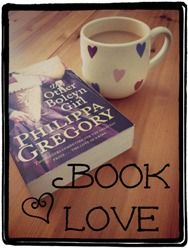 The Litigators
by John Grisham
Street Lawyers – Street Rules
I love John Grisham books; adore them even. I read my first one when I was 12 or 13 and I can remember it vividly. As a child I devoured books, often scouring my parents books when I ran out of my own. I asked my mum whether I could read it and she said yes, although warned me that some of it was a bit graphic. I think I was possibly terrorised by some of the content but the bit that really grabbed me, and continues to thrill me even now, was the intricate plot lines that John Grisham had woven in and amongst the courtroom drama. Oh what I wouldn't give to be a witness to some of the big litigation trails which take place over there!
When I moved out and didn't have my mum's books to borrow any more I sort of stopped reading John Grisham so when my mother in law passed me her copy of The Litigators I was super excited. Sad, but true!
Unfortunately, this book just didn't hold any of the passion or the excitement that previous Grisham books have done. I've even seen a couple of suggestions that perhaps he didn't actually write the book and that would certainly ring true for me.
The protagonist is David Zinc, a Harvard graduate who is working at a prestigious and high-flying law firm. One day, he decides it is all too much and simply walks away. He spends the day drinking in a bar before stumbling into the offices of Finley & Figg; a not so prestigious 'boutique' firm who are, in reality, a shambles of an ambulance chasing law firm.
David decides he wants to work with Finley & Figg, despite their less than ethical tactics, and they wind up filing a lawsuit against a huge pharmaceutical who are represented by, you've guessed it, David's old law firm.
The case is a disaster from start to finish but worry not, at the same time as he is trying to help Finley & Figg keep their heads above water, David is also pursuing another lawsuit on the side, one which turns out to be very lucrative indeed.
The book is amusing in parts but not one of Grisham's best writes. The plot is very predictable, very convenient and not at all the 'thriller' type story that one usually expects when they pick up a Grisham book. It was an enjoyable read but I was disappointed and don't think it comes anywhere near his other books. It also makes me a bit wary of reading the other one my mother in law gave to me, The Racketeer, as I wondering whether he has perhaps lost his touch a little bit?