Book Love: April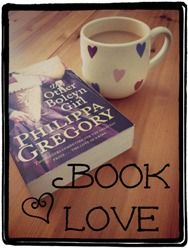 Thank you to everyone who linked up in March. I know not everyone devours books at the same rate I do but it's always nice to have familiar faces who are keeping pace with me as well as new ones too! I hope that you saw a few more comments on your book reviews too.
As always, the idea of this linky is to share recent reviews of ANY type of book and to give some comment love to other people who have linked up. Book reviews tend to get skipped over but I think it's a nice way of sharing a review you have written and also a great way of discovering new blogs and books too.
The linky will be open for the whole of April so please come back and link as many times as you like. The more the merrier.
If you want to grab my badge, I will share my virtual box of chocolates (no wine for me this month!) – it's a simple copy and paste job and will help spread the word about this little linky which would be fabulous.
<a href="http://catchasinglethought.blogspot.co.uk/2012/10/book-love-fridays.html"target="_blank"><img src="http://i689.photobucket.com/albums/vv256/jmcglynn06/BookLoveBadge_zps0be0c0b8.jpg"border="0″alt="BOOKLOVEBADGE"></a>