My Fictional World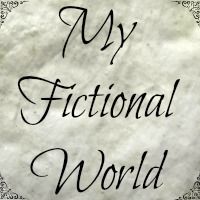 As you know, Friday is book time here on the blog and this week I'm joining in with a linky from the brilliant The Reading Residence as I've been meaning to do this for a while.
It's a Q&A type meme, all based around books. Lovely, lovely books.
What were your favourite reads from your childhood?
I've mentioned a few of these before but a couple of books really stick out to me from the hundreds I devoured. The Silver Sword by Ian Serraillier has to feature on this list, it's a brilliant story about four friends trying to make their way from Warsaw to Switzerland to be reunited with their parents during one of the world wars. Also, Little Women by Louisa May Alcott as this was a book my mum gave me to read and I can still remember identifying with Jo and wishing I could step into their world.
There are always those books that define your teen reads and stay with you – what were yours?
I was always a very mature reader and preferred adult fiction in my teens. It's only now I'm an adult that I've discovered a love of YA fiction! That said, I was a Virginia Andrews fan and the 'Orphans' series was my favourite.
Who are your favourite authors currently?
I love a bit of Jodi Picoult, especially if I'm in the mood to sob. I also like George R R Martin and the Game of Throne series, Jane Green, Robert Goddard, Elizabeth Chadwick and Philippa Gregory…although I'm sure the list could be a lot longer!
What 3 genres do you gravitate towards most often?
Historical, Fantasy and Mysteries.
Can you choose your top titles from each of those genres?
No!! That's like asking me to pick my favourite child…but, if I have to…
Historical: The Greatest Knight by Elizabeth Chadwick. This is one of a whole series of books centred around the life of William Marshal, 1st Earl of Pembroke but it is by far my favourite book. I keep meaning to reread the series as I was gutted when it finished.
Fantasy: The Assassin Trilogy by Robin Hobb. Just amazing. That's all.
Mysteries: I don't know if Robert Goddard actually falls into the thriller category, but anyway my favourite is Into the Blue.
And your least favourite genres?
Of the many, many fictional and fantastical worlds, where would you most like to visit?
It's probably the obvious answer but Hogwarts. Or the court of Henry VIII although that's not technically a fantastical world.
Everyone loves a villain, right? Who would make your favourites list?
Do you know, I'm not actually sure! Probably Miss Trunchbull from Matilda.
Share the books that have had you sobbing?
As mentioned above, Elizabeth Chadwick's series on William Marshal was a real hard-hitter for me. Atonement by Ian McEwan and The Notebook by Nicholas Sparks too although watching the film was worse; I sobbed for about an hour after it ended!
And let's end on a high! Which books leave a smile on your face, and maybe elicit a few laughs?!
Wife in the North by Judith O'Reilly is one of the few books that has made my sides ache with laughter when reading. It drove my husband mad as I was constantly giggling and he didn't know why. I'd really recommend that.
I also love Jane Green's novels, she mixes in a good share of laughter and tears which is always good for a chick lit novel. Reading one of her books is like sitting down for a cup of tea with a friend and hearing all their latest escapades.