Book Love: The Storyteller by Jodi Picoult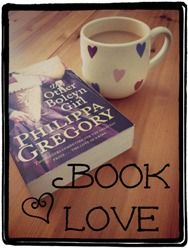 The Storyteller by Jodi Picoult
Love and war. Murder and mercy. Betrayal and forgiveness. A story that will change everything.
I desperately wanted to read this book after reading the review over on Beth's blog, Plastic Rosaries. In the review Beth said there was very little that she didn't like and this intrigued me, as one of the last Jodi Picoult books I read was a real let down and I was keen for her to be redeemed.
As a budding historian, one of my favourite times in history is the Great Wars. It's hard to say that without sounding like a weirdo who enjoys the suffering of other people, it isn't that I just find the whole thing captivating and especially discovering the stories of people who were involved, survivors and those who didn't make it. I'm the kind of person who insists of visiting war memorials and then stands and cries at the loss of life…it's a strange thing of mine but there you go!
Anyway, this book is about a man called Josef Weber, who has been living for seventy years in America. He befriends a young girl called Sage Singer, and decides to confess to her his crimes in Germany as an SS Nazi soldier. Sage's family are Jewish and Josef has specifically picked Sage as he wants her to firstly forgive him, and secondly to help him die as punishment for his crimes.
We have the story from the perspective of Sage, and her shock, revulsion and confusion as Josef begins to reveal his history to her and also the first hand perspective of Josef when he was an SS soldier and some of the things he did. Later on in the book we also learn the story of Sage's grandmother, a survivor of Auschwitz.
The subject matter is harrowing, but Picoult tells it so well and with such tact. I loved the way she brought out the different stories and intertwined them. There is an interesting twist at the end which I'll admit I guessed about three quarters of the way through but it is a fantastically placed twist and makes the story all the more interesting.
The thing I loved the most about this story was that it raises the idea of judging people as a group, because of 'who' they are i.e. the Jews being mistreated by the Nazis, but also the other way around. Hearing about Josef's story didn't make me sympathetic to what was done, but it was certainly interesting to be reminded that the soldiers were, for the most part, ordinary people with families and lives just the same as everyone else before war began.
I also just couldn't decide what stance Sage should take, should she help Josef end his life or shouldn't she? It's an interesting dilemma and one which I still couldn't make my mind up about even once Sage had decided herself. Yes, Josef did evil things but did that give Sage the right to take his life? I won't say any more than that but it was certainly food for thought.
As with all Picoult books there is a thread of romance in there but that was to be expected and I thought it sat quite nicely, although conveniently, with the development of Sage's character in the story.
I thoroughly loved the book and thought that Jodi Picoult has exceeded herself with this story. It was captivating, devastating and thought-provoking all rolled into one book.
I would definitely recommend it.