Book Review: Sweet Dreams, Little One by Massimo Gramellini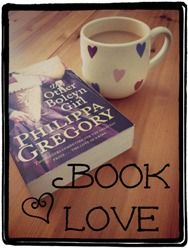 Sweet Dreams, Little One by Massimo Gramellini
The story of a lifelong search for happiness
This book is an autobiographical account of Massimo Gramellini's life following the death of his mother when he was nine years old. We follow Massimo as he traverses through childhood into adulthood, constantly searching for the reason his mother would 'leave' him so soon.
Although I found it slow going initially, the book does take you on an emotional adventure from the heartbreaking through to the laugh out loud. In fact, there were several moments when I was crying and laughing at the same time much to the bemusement of my Other Half.
I think the element which really sells this book is the fact that it is a true story, and although at times I was so caught up in the story I would forget that it really happened, for me as a mother, reading Massimo's confusion and hurt and seeing how the loss of his mother impacted on his entire life really struck home. There is such a naivety to Massimo when he is first told the news and he goes round in circles wondering what he did wrong to make his mother want to leave, and what he can do to bring her back.
Massimo also talks about a regular presence in his life, 'Belfagor'…Belfagor is basically his grief and although Massimo goes through life appearing semi-normal on the surface, every now and then Belfagor rears his head and draws Massimo's attention away from those around him and into inner turmoil, reliving all the emotions of his mother's abandonment of him etc. I thought that Belfagor was an interesting way to depict the grief which was obviously undealt with and eating Massimo up. It takes a long time but eventually, someone does come into Massimo's life who helps him to understand the way he is feeling but it is incredibly sad that someone could feel this way for such a long time.
I really enjoyed the book, the chapters are fairly short and it is concisely told and easy to read. Although there were times when I wished someone had arrived in Massimo's life earlier and told him to get a grip, it is still a beautifully told story which mixes tragedy with amusing anecdotes. It will certainly stay with me for a long time and at the very end, when we finally see Massimo's understanding and comprehension of his mother's death…well, I won't ruin it for anyone who wishes to read but it is certainly insightful.
It's easy to see why this book has proven so popular, having been translated into 14 languages with over a million copies sold. I would definitely recommend it (just have the tissues ready!) and am pleased to say that I have two copies to give away!
If you'd like to enter then please use the rafflecopter below. UK entrants only please. The giveaway will end on Friday 30 March and two winners will be generated at random.
a Rafflecopter giveaway
Disclaimer: I was provided with a copy of this book for the purpose of the review however all thoughts and opinions are my own.

Win competitions at ThePrizeFinder.com