Book Review: Sisterland by Curtis Sittenfeld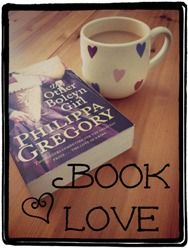 Sisterland by Curtis Sittenfeld
I have to first start this review by saying that I absolutely loved the premise. Identical twins, Kate and Violet are polar opposites in every way except one; they both have 'senses' i.e. an ability to foresee the future. Kate, our protagonist, refuses to acknowledge her gifting and tries to live out her life as a 'normal' wife and mother of two young children. Violet is the opposite and embraces her gifting fully, working as a psychic.
One day, Violet predicts a major earthquake is going to hit the town where they live. Despite herself, Kate senses the date and gives this to Violet and a whole media storm is unleashed much to Kate's horror.
It was obvious right from the beginning that events would reach a pinnacle point on the date Kate sensed the earthquake would take place, whether it was an actual physical earthquake or just something which happened in their lives and that was fine. I thought that the concept fitted very well.
But honestly, that was where the good ended. This storyline could have been amazing. Instead it was, at best, mediocre. There was just too much unnecessary fluff in the book, and the characters were incredibly difficult to empathise with.
Kate is a whining, moping, uninspiring character who does nothing but bemoan her existence and how difficult she finds it all. The story follows present events as well as flashbacks to their childhood; their relationships with their mother, their senses being 'outed' whilst they were at school etc.
I imagine the idea was for the reader to form an understanding of Kate and perhaps develop some sympathy towards her but frankly, I just found her irritating. From Kate's perspective e
verything about her life, from her childhood right through to her current situation has been wrong or unfair or not how she imagined it. I think I could have forgiven the author had she brought Kate's situation to some kind of resolution but, she really doesn't.
Violet is a much more vibrant character than Kate which I believe is intentional but continually acts like a child. It was ridiculous to believe that a grown woman could behave the way that Violet does. I found it incredibly frustrating; one minute she was giving a refined television interview about the impending disaster and the next she was deliberately baiting Kate into an argument. Again, a very unlike-able character.
The peripheral characters; Kate's husband, Jonathan, and their friends Hank and Courtney are no more likeable and there is a revelation at the very end from Kate and Violet's father which is never taken any further although it had so much potential.
At the very end of the story, something happens which I found completely implausible, and although Sittenfeld has tried to tie everything up neatly she actually raises far more questions than she answers.
I was very disappointed with this book and I don't really like to give negative reviews as I believe every book has at least one or two redeeming features but this was just a real let down. I felt like the storyline had so much potential but Sittenfeld drowned that out with unnecessary drivel.
Too many irrelevant details and not enough plot I'm afraid.
I have read other reviews which suggest that this is not Curtis Sittenfeld's best work. Although American Wife is on my 'to read' list I'm not entirely sure I want to give it a go now!
Have you read this book? What did you think?
Have you read anything good lately? Come and join in with my May Book Love Linky, either by linking to a post you have written or, if you aren't a blogger, just leave a comment on the post. I'd love to have you join in!