Book Review: The Universe Versus Alex Woods by Gavin Extence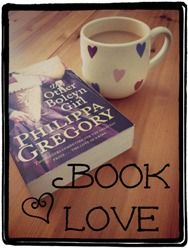 The Universe Versus Alex Woods by Gavin Extence
A tale of unlikely friendship



I was sent this book as part of the Book Swap being hosted by Jocelyn at The Reading Residence. It was a book I had seen mentioned a number of times but one I had always bypassed; mostly because the cover and the title didn't grab me…yes, I'm afraid I am one of those people!

So when my book swap partner, Sarah from Taming Twins sent it to me and I finally read the back, I was really quite excited. With good reason too it would turn out.

The story is about Alex Woods, a 17 year old boy who is a geeky misfit, living at home with his mother and his 'sister' Lucy the cat. As a child he is knocked unconscious by a meteorite and becomes something of a minor celebrity. Unfortunately, the sustained head injury also causes him to have epilepsy which only adds to his inability to 'fit in' with his peers and for this he is often sought out and tormented by his classmates.

It is during one such incident that he meets Isaac Peterson; a bad-tempered American widower, and through a series of unfortunate events, a friendship between the two is formed. We know from the outset that Peterson will die, it is this fact which forms the basis of the story but it doesn't take away from the tale in any way…although you know what you are building towards there are still plenty of surprises along the way.

This book has a great combination of laugh out loud moments, mixed in with those which are heart-wrenching and thought-provoking too. A lot of the comedy comes from Alex's inability to grasp things, but Gavin Extence has the teenager's demeanour down to such a tee; he is deadpan, matter of fact and incredibly compassionate all mixed in together. Throughout the story we also see the development of Alex's moral code which I found very interesting. It's hard to say too much without revealing some of the strange twists this story takes!

It was certainly unusual and I am so pleased that I was sent it as part of the book swap, otherwise I would have missed out on a treat. I would definitely recommend this book although if you are a weeper, have the tissues on hand. Knowing the end doesn't make any difference to the amount of crying you do!

Have you read anything good lately? Come and join in with my May Book Love Linky, either by linking to a review you have written or, if you aren't a blogger, just leave a comment on the post. I'd love to have you join in!