Book Review: The Memory Keeper's Daughter by Kim Edwards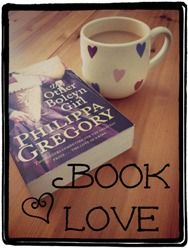 The Memory Keeper's Daughter by Kim Edwards
Families have secrets they hide even from themselves…



The story begins in 1964, when the wife of Dr David Henry goes into labour in the middle of a snowstorm. David's wife, Norah, delivers twins, a boy and a girl. The little boy is born first but when David delivers the second baby, a little girl, he sees that she has Downs Syndrome. David perceives this to be a tragedy and, marred by events from his own childhood and memories of his own sister, David asks the nurse on duty, Caroline, to take the baby away. When Norah comes around from the birth, David tells her that the little girl, Phoebe did not survive and that the body has been taken away to be buried.

Some miles away, Caroline has taken Phoebe to a home suggested by Dr Henry but on arrival finds herself unable to part with the beautiful baby girl. Instead, she makes the decision to take Phoebe home with her, and to move elsewhere. Over the years, as she raises Phoebe she sends David updates but never reveals the location they are living in, helped by a friend she makes in the form of her future husband, Al.

We follow the children (Paul and Phoebe) as they grow up, David's inner torment at the constant betrayal of lying to Norah, Norah as she struggles to come to terms with the death of her baby girl and Caroline as she struggles to find equality for Phoebe in a prejudiced world.

Although I found the book quite slow moving, I enjoyed the premise and thought that Kim Edwards wove a beautiful story on quite a controversial topic. She covered each character in depth, whilst keeping the story moving forwards although I would have liked to have had more chapters from Paul and Phoebe's perspective.

I also thought the ending was a bit weak. David never really gets his resolution for all the years spent deceiving Norah and that left too many questions for me. Kim Edwards ties it off neatly but without closure which I thought left the book lacking particularly as I really struggled to empathise with David throughout the story; I kind of wanted him to get his comeuppance and he never really did.

That said, it's an interesting story and if you don't mind having to doggedly stick with it, then I think you will be pleased you did so, even if the ending isn't quite as you'd hope. It is interesting enough, and certainly provides food for thought.