Book Review: The Hive by Gill Hornby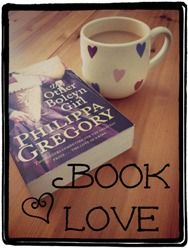 The Hive by Gill Hornby
Welcome to St Ambrose Primary School. A world of friendships, fights and feuding. And that's just the mothers.

This book has been published amongst much to-do. Just a quick read on the internet showed that it was subject to a bidding war by publishing houses so when Mumsnet sent me a copy to review, I was eager to see what lay behind the pages.

The book is predominantly about a group of mothers whose children attend St Ambrose Primary School and the ups and downs they each encounter. It is broken down into terms, and you cover the entire school year.

You have all the stereotypes present: the queen bee, the hanger-on, the disinterested, the sporty, the glamorous etc and the story begins with the unceremonious 'dumping' of the protagonist Rachel by Beatrice, queen of the playground, simply because Rachel's husband left her.

The things I enjoyed about this book:-

* It is a brilliant idea for a story, and has a good basic plot. Aside from the things I didn't like (below) I can see why this book had people talking as the idea of a cliquey playground is something many parents can probably relate to.

* Gill Hornby has Rachel's mother as a beekeeper and we see a lot of parallels being drawn between the way bees interact in the hive and the way the mothers interacted. I thought this was an interesting plot idea.

* It's a simple read; once I got into the story I had it finished in about two days. There's no complicated plot line to follow, it is what it is. Which is ideal if you are looking for a good book to pick up for your summer holidays.

* It all comes good for Rachel in the end, and regular readers will know how much of a fan I am of happy endings.

The things I didn't enjoy:-

* I really struggled to get to grips with the different relationships and the character progressions. I agree that there are cliques in the majority of school playgrounds but I have to be honest and say that the way these women treat one another and speak to one another, it is by far a stretch of the imagination to call them friends.

* Gill Hornby has given us a baddy, fine. Expected. But honestly, the character of Bea is so transparent that it does the other characters a discredit that they can't see through her. A number of the other characters 'resist' her attempts to treat them like one of her minions but I can't believe that so many would simply go along with her and that even when she is dethroned, someone else simply steps into her place. I suppose that's lucky though because all the other mum's were just wandering around hopelessly**…I don't think it's a realistic representation of the way people are. We are not all weak-minded zombie's just waiting for someone else to take the lead.

* A personal bugbear of mine – there were a lot of errors in the book. At one point, there is a conversation taking place between the character of Heather and the headteacher, Mr Orchard and a piece of dialogue appears which doesn't really seem to belong to either of them. I believe that the way something is written should not detract from a story, but having to go back and reread certain sections because they didn't make much sense is a big turn-off for me.

I have to say, having finished the book I wonder if I'm not the target audience. I wish I could wax lyrical about the book, because there was so much potential in the material but the book just didn't hit the mark for me. The story never really picks up, and I thought that was a real disappointment as the writing style is so easy to follow, it would have made this a four or five star read.

I had high expectations for the book and it has had a lot of good reviews so it might be that it just wasn't to my taste. On the surface it's a good premise, easy to follow and if you want a light summer-read then pick this up.

** possibly not part of the plot. Possibly my sarcastic interpretation of the plot.

Disclaimer: I received a copy of this book in return for writing the review. However all thoughts and opinions are my own.