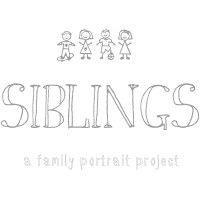 There has been a lot of sibling love in our house this month. With half term towards the end of May I had ample opportunities to capture Meg and Eli playing together and I have to say, quite surprisingly, they have played really well together.

During half term I was expecting that by the end tensions would have boiled over. Eli is very much used to be King of the Castle during the week; not having to share his toys and obey his sister's very specific game instructions and whilst he likes having her around for a couple of days, it can quickly get to be too much. Likewise, Meg needs proper stimulation and often gets bored if I'm not constantly coming up with things for her to do, which then makes her fractious.

However this month I couldn't have been more wrong. I have no idea what made the difference but every day saw them taking on a new adventure, dressing up and being creative in their imaginative games, playing nicely together with very little fall out. Perhaps even more surprising is that they rarely asked for the television to be on, which is a miracle in itself!

It meant that I couldn't choose just one photo to use, so here is a selection from the month. It's so rare that I manage to get nice photos of the two of them without even having to try, so I wanted to make the most of it!


I hope this new found loved up playing continues into next month. It was so lovely to be able to sit back and relax with a cup of tea get some work done whilst knowing I wouldn't have to wade in and play referee every few minutes. Although, with the six weeks holiday looming, that might be a little bit too much wishful thinking!
I am linking this post up with the Siblings project which is hosted on Dear Beautiful.