Book Review: Sealed with a Kiss by Rachael Lucas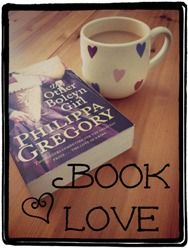 Sealed with a Kiss by Rachael Lucas



I am a sucker for a 'feel-good' story, you know, the type where you can block out the sound of everything else around you and just become totally absorbed in the story unfolding before your eyes. When I picked up my copy of Sealed with a Kiss, I noticed on the front a comment which said, 'wonderful escapism' and so even though I've had hold of the book for a couple of weeks I waited for the opportune moment to crack the spine…a time when I knew my Other Half would be around to do some child-wrangling and I could read the book in a day.

It was so worth the wait. If you fancy a bit of romance, a few hilarious mishaps, a protagonist you can't help but wish was real as you'd quite like to invite her over for tea and cake then I would really recommend picking this book up.

When Kate is dumped by her boring boyfriend she decides on a whim to take a job as a Girl Friday on the Scottish island of Auchenmor. Although she doesn't know exactly what that entails, and her mother and best friend believe she is setting off to her doom, Kate soon discovers that the island is everything she needed it to be. From the nosy friendly neighbours to her new boss, Roddy (Laird of the island) and some wildlife mixed in (no, I'm not talking about the reappearance of Roddy's evil ex-girlfriend) it's a really enjoyable story.

The writing style flows and one of my favourite parts was the interaction between the characters. Right down to the Scottish inflections it read really well and I found it easy to follow. I believe a good chick lit novel should leave you feeling all warm and fuzzy inside and this definitely ticked the boxes. I was actually really disappointed when it finished. I am sure Rachael Lucas could have made it last a few more chapters!

The Scottish island makes for a stunning backdrop and the descriptions made it sound so peaceful and tranquil, it's immediately obvious why Kate feels so at home there. I loved everything from the way the castle was described through to the seals on the beach.

This is the type of book which would be ideal as a summer-read and for any fans of chick lit (and those who think they aren't put could do with a good pick me up!) this is a perfect choice. It's rare that I have no complaints about a book, my only one is genuinely that it didn't last longer…I know that Rachael Lucas is writing a sequel and I'm pleased as I would have liked to know the endings for some of the other characters in a bit more depth.

Have you read anything good lately? Come and join in with my June Book Love Linky, either by linking to a post you have written or, if you aren't a blogger, by leaving a comment. I'd love to have you join in!