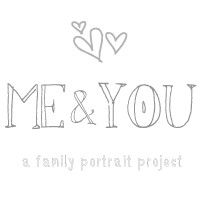 I was all lined up with my photo for this month's Me & You and then it got lost in the mix with it being BritMums Live and now…now it suddenly seems a little tragic.

Of course, it's entirely reflective of what we have spent almost every single evening together doing…although I've often got my head down looking at my phone or am absorbed reading a book, every now and then looking up to pass comment on why rugby really is a man's sport and football could learn so much like, erm, video refereeing or, you know, not sinking your teeth into another player…

But there you have it. Our month.

I have great plans for our date nights in the next couple of weeks seeing as much of our talking and spending quality time together has been suspended in favour of making sure my Other Half doesn't miss a single second of the World Cup. I don't mind being a widow for now. I know my time will come.

For now, I will allow him to lament the failure once again of his team. Poor, poor England.