Book Review: Sparkles by Louise Bagshawe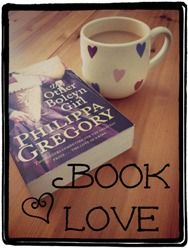 Sparkles by Louise Bagshawe
Diamonds are forever. Secrets aren't…



I was sent this book by my lovely friend who instructed me to find a quiet place and get lost in the pages. Ever one to oblige I waited until I knew I would have a fairly quiet week before cracking the spine and diving in.

I haven't read Louise Bagshawe before so didn't really know what to expect and I was pleasantly surprised.

Sparkles is the story of the Massot family, incredibly wealthy owners of a large jewellery firm in Paris. It is written in the present tense but begins seven years previously with the disappearance of Pierre Massot, head of the Massot family. We follow the stories of his widow, Sophie and his son, Tom as well as the head of the rival jewellery firm, Hugh Montfort.

The setting of this book was what sold it to me. I loved that it was in Paris, I loved that it was based around beautiful pieces of jewellery. Bagshawe went into just the right amount of detail in my opinion and I could really imagine myself wandering the streets of Paris or standing and admiring the Massot's chateau.

We see Sophie trying to make her way, to step out of the shadows of being Pierre Massot's widow and become her own woman as she tries to get a handle on her late husband's company. We see Tom trying to make his way in the world and earn what he believes is his due. I can't go into much more without giving away some of the more interesting plot lines.

The mystery and intrigue were good; I only realised right before it was revealed exactly what was going on and I thought that it was very cleverly done. You become so wrapped up in the existing story that wondering about Pierre only comes second, so when the bomb is dropped, it makes a fair impression.

I struggled with some elements of the characters. The character of Judy Dean in particular was vapid and arrogant and I couldn't connect to her in the slightest. Bagshawe has set this up deliberately as you are not supposed to like her but at the end, when Bagshawe tries to make amends with her…I just didn't feel like it was realistic. She should have got more of a comeuppance in my opinion! I also struggled to grasp Tom's character. He is frustratingly stupid and it was really hard to empathise with his situation. I wish that Bagshawe would have softened him just a little bit to allow readers to properly understand him.

The rest of the characters I thought were great. Sophie Massot is brilliantly written and I loved discovering her story and watching her development throughout the book. Her love interest, Hugh Montfort is rather stereotypical but I think that just added to the enjoyment of the story.

Whilst this is perhaps lengthier than your typical summer read romance novel, I think it is certainly one worth picking up. You can find the paperback and kindle version on Amazon here. I would give it 4 out of 5 stars, purely because I thought Bagshawe could have done more with the characters. The plot itself is utterly intriguing and should be read for the twist alone.

Have you read anything interesting lately? Why not come and link up with my June Book Love linky? If you aren't a blogger just leave a comment underneath the post. I'd love to have you join in!