Book Review: Hood by Stephen Lawhead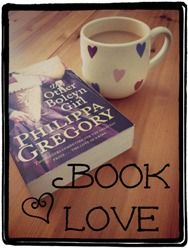 Hood by Stephen Lawhead (Book One of the King Raven Trilogy)



I have to admit that this review is going to be slightly biased as I absolutely adore Stephen Lawhead's work. From the Pendragon Cycle which is based on the myth of King Arthur to his forays into Roman legend, I don't think I have ever read one of his books and hated it.

If you read reviews on amazon of this series you will see that two camps have formed; the Lawhead-ites and the Robin Hood-ites. Basically, Lawhead has created an alternative version of the Robin Hood story. He has moved it to Wales and Robin has become Rhi-Bran.

Those who love the story of Robin Hood are disgruntled about the changes Lawhead has made but I thought the book was fantastic. There is a note at the start which explains why Lawhead made the choices he did which I found very interesting but even as a standalone story I think this would work. If you can remove the preconceptions you have about the tale of Robin Hood, and just enjoy the book for what it is, then what you have is some beautifully written historical fiction which captures your imagination and whisks you off to the Welsh wilderness.

The story in short: Rhi-Bran's father, King Brychan ap Tewdwr is murdered as he journeys to London to swear fealty to the conquering Normans. Said Normans then invade King Brychan's land and his son, Bran makes the journey to London himself to demand recompense for the wrongs done to him and his father.

When his petition is dismissed, the young Lord of Elfael returns home to something much worse which causes him to flee into the wilderness, almost dying in the process. As he recovers he must face his fears and decide who he wants to become; someone who flees from all he knows and loves, abandoning his people, or someone who fights for what is right.

I loved it. As I've said, I have a soft spot for the writings of Lawhead and I thought this was right on par with his other books. If you like historical fantasies then I would definitely recommend giving this a go. It's hard to explain the storyline without giving too much away and ruining the twists that Lawhead has given to the original tale of Robin Hood.

It perhaps lacks the pace of some of Lawhead's other books but is a well written story nonetheless and I'm excited to read the second book in the series which has been written from the perspective of Will Scarlet.

Have you read anything good lately? Come and share your book recommendations on my Book Love July linky. I'd love to hear them!