Book Review & Giveaway: Half A King by Joe Abercrombie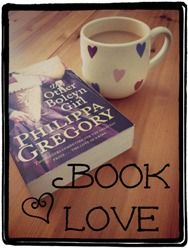 Half A King by Joe Abercrombie

As part of my relaxing summer plans I had made the decision not to read any heavy duty books and instead to stick to light contemporary fiction. That was, of course, until I was asked to review Half A King.

Half A King is Joe Abercrombie's first foray into the world of Young Adult fiction with this book being aimed 15 years plus.



Prince Yarvi has vowed to regain a throne he never wanted. But first he must survive cruelty, chains and the bitter waters of the Shattered Sea itself. And he must do it all with only one good hand. Born a weakling in the eyes of his father, Yarvi is alone in a world where a strong arm and a cold heart rule. He cannot grip a shield or swing an axe, so he must sharpen his mind to a deadly edge. Gathering a strange fellowship of the outcast and the lost, he finds they can do more to help him become the man he needs to be than any court of nobles could.

But even with loyal friends at his side, Yarvi's path may end as it began – in twists, and traps and tragedy…
My Other Half has read some of Joe Abercrombie's other works but this was my first experience. I'm a fan of YA fiction anyway but having read the book I think it is easily suitable for adults as well. I really enjoyed reading it.
It's very much a coming of age story, the protagonist Yarvi has everything and then some stacked against his progression in the world. When his father and brother are murdered he must abandon his dreams of stepping away from his royal life to become a minister and take the throne. However through a series of betrayals he loses his newly acquired throne and swears a vow to regain it, whatever the cost. He finds himself amongst a ragtag band of misfits and together they must overcome the odds.
At times, the story is very bleak. I'm not sure there is actually anything which goes right for Yarvi but somehow Abercrombie manages to write it in a way that you don't feel like putting the book down and walking away. You continue to root for Yarvi and to see his life become all that he wants it to be. I think it helps that the story is quite snappy and short. It is action-packed so you keep on turning the pages; there aren't any parts of the book which leave you wondering when you are going to get to the end which helps with this particular style of writing I think.
I read this book in two days; from the very first paragraph I was utterly hooked. It is full of twists and turns that you absolutely don't see coming, the very last reveal on the final two pages of the book made me gasp out loud. I was so absorbed in the pace of the story that I had completely overlooked some major facts which would have lead me to guess the twist and I love that. Predictable books are so boring!
This is the first of a new series and I can't wait to read the rest when they come out. I thought it was amazing which is why I'm excited to be able to offer one copy of the book to one of my readers. Even if you've never read Joe Abercrombie before I would really recommend this book. It definitely gets a rare 5 stars from me.
To enter, simply complete the rafflecopter below. The giveaway will end on Friday 8 August.

Disclaimer: I was sent a copy of the book for the purpose of this review. All thoughts and opinions are my own.