Book Review: The Vintage Summer Wedding by Jenny Oliver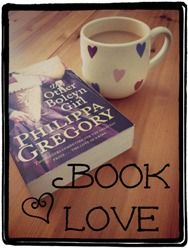 The Vintage Summer Wedding by Jenny Oliver
This book was chosen as part of my summer of light reading and I downloaded it onto my Kindle (I know, gasp of horror) but the blurb on Amazon took me in and I couldn't help myself.
Anna Whitehall has it all; an enviable job in the capital city, money to burn, and a loving fiancé. To top it all off, she is planning the wedding of the year to be held at a top London venue and complete with Vera Wang dress.
Unfortunately, when she loses her job unexpectedly she has to return with her fiancé to the village of Nettleton, the hometown she flounced out of at the first opportunity, promising everyone there that she would fulfil her ambition of being a Prima Ballerina on the stage. Her return means abandoning
her previous sophisticated life, taking a job in the dusty old antiques shop and having to face all the people she so ungraciously walked away from all those years before.
Through various experiences in Nettleton, Anna begins to see that she can have all that she wants and more besides, if she can just let go of her past.
This is a real feel good contemporary story about realising that sometimes life doesn't work out quite the way you plan, but that doesn't mean that you can't find real happiness.
Jenny Oliver sets Anna up to be such a spoiled brat that in the initial chapters I wasn't sure whether I'd be able to continue reading. She is rude and aggressive but as the story unfolds you begin to learn her journey and the reasons she was brought to this place in her life.
Although the ending is perhaps a little neat and predictable, it doesn't detract from the story at all. It fits entirely with the feel good element.
The story is snippy and to the point, it moves along at a good pace and you don't get any unnecessary waffle which keeps the book short. Although there were a few spelling mistakes which I am beginning to realise is usual for e-books but nonetheless a pain, I think this book would be ideal for a summer read.
Have you read anything good lately? Why not come and link up with my July Book Love Linky. Would love to see you there.