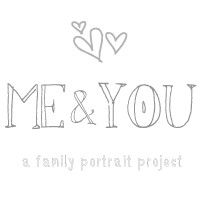 As I've sat down to write this post I have just realised that I didn't do a Me & You for July. Whoops! Clearly the month just passed me by.

I know that I have posted this month's photo a fair bit on social media but I have to admit that it is one of my favourite photographs ever of us as a couple. None of the other photos I took this month even came close so I couldn't help but use it.

When I look at it, I am reminded that once upon a time, I met my best friend and was lucky enough to marry him. That although there have been exceptional highs and devastating lows, although we have laughed until our sides ached and argued until we'd have happily shoved the other off a cliff, although we may spend the next 40 years doing the whole thing over and over again, he is still my best friend and I know I did good in finding him.

A word which has been prominent in my mind at the moment is 'adventure'. I recently bought some wall art to hang above our bed which says 'I want to have adventures with you.' I wanted to be reminded every night that although life isn't always easy, it is, in it's own way, a beautiful adventure to be embraced and enjoyed.



As it's our anniversary next weekend, I was reminiscing about our wedding day and recalled the song we walked up the aisle, out of the church to. I adore this song, and listening to it again this week I think that it still means as much now as it did then. Incidentally, it is also called 'Adventure' by Angels & Airwaves.

If you're gonna fall I'll let you know,
That I will pick you up,
Like you for I.
I felt this thing
I can't replace.

Hello, here I am.
Here we go, life's waiting to begin.