Me & Mine Project {August 2014}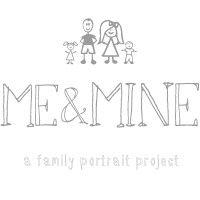 This month we have loved:-
* Being altogether during the summer holidays.
* Family days out discovering new, fun places to go and revisiting old, familiar haunts.
* Winning a glamping break in Pembrokeshire and finally getting to go away!
* Moving the rooms around upstairs, giving Meg and Eli a much larger bedroom and Mummy her very own study.
You would think that going away would give us ample opportunities to take a nice family photo, with every smiling and looking happy because we were so relaxed and chilled out…and so on. And it was in our minds whilst we were glamping, to try and capture us altogether but for some reason, it just didn't click.
We tried so hard to capture a photo on our first day out but ended up with:
The escaping child photo.
The badly thought out photo where I appear to have huge legs and a teeny face, and James is towering over me. Oh, and the kids look like they wish they were doing anything except having to pose for a picture!
The 'kids will only look if they get to pull silly faces' photo.
Until finally, we were left with grabbing one on our last day. We had to take it inside the tent as it was chucking it down (hence Meg's sopping wet hair) but I kind of like it.
Me & Mine is a family photo project hosted on
Dear Beautiful
. Head over there to see more gorgeous family photos from this month.