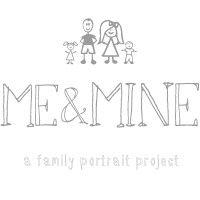 This month we have loved:-

*Mummy going on her special trip to Uganda and spending the whole week with Daddy (and surviving!) If you haven't read about Mummy's trip, the post is here and she would be super happy if you could have a quick look!
*Family days out to the pumpkin patch and to find the Gruffalo.
*Daddy getting another new job (we are hoping this one is for keeps!)
*It only being one more month until Christmas.

With me being away we haven't had much opportunity to grab a family picture so yes, this is a selfie, yes I'm not looking at the camera and yes, we are standing in front of Christmas trees even though it's only November but it's very representative of where we are right now…playing catch up!

Being away was amazing but it has somewhat thrown us off kilter. Hopefully in 2015 I won't be so disorganised with taking family pictures.