My February Reads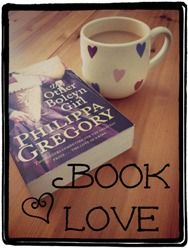 After my mammoth reading session in January, I haven't done so well this month. I'm blaming half term and now chicken pox for absorbing all my time!
I did manage to complete my B for A-Z authors but should really be much further along than this by now…I need to choose shorter books I think.
Here's what I've read this month:-
A Walk in the Park by Jill Mansell
– I do love a good Jill Mansell book. She is one of my 'go to' authors when I want a romantic story to curl up on the sofa with and lose myself for a day or two. This didn't disappoint. Lara Carson vanished from Bath 18 years ago, leaving her family and her boyfriend, Flynn without a word. Now she's back in town. There's no-one more delighted to see here than her childhood best friend, Evie, who is just about to get married. Or so she thinks. This is a lovely story of how life might not always turn out the way you think, but that sometimes, these hiccups can be the best thing to ever happen to us.
Star rating: ***
The Skeleton Cupboard: Stories from a clinical psychologist by Tanya Byron –
This is Tanya Byron's account of her years in training as a clinical psychologist. She shares incredible stories of some of the patients she met during her placements and how they inspired and taught her so much. Although all the case studies aren't actually real (rather based on some of the people she worked with) I thought it was an incredibly moving book. It reminded me how people are unique and amazing individuals. Well worth a read although you may find yourself shedding a tear or two. It is also my 'B' for A-Z of authors. Now for the C!
Star rating: ****
The Loveliest Chocolate Shop in Paris by Jenny Colgan
– After suffering an unfortunate freak accident in the chocolate factory she works in, Anna Trent finds herself stuck and unmotivated. A chance meeting with her old French teacher, Claire sees Anna make the decision to move Paris to work with a master chocolatier, Thierry. Thierry is the former sweetheart of Claire and this book follows Anna and Claire in the present as well as Claire and Thierry when they were courting. It's a lovely, heart-warming story about healing old wounds, finding love and, of course, it is filled with delicious recipes as usual in Jenny Colgan's books.
Star rating: ****
Have you read any good books this month? Let me know if you've got any recommendations.